Discounts abound for winter adventures :: Korea.net : The official website of the Republic of Korea
Discounts abound for winter adventures
Dec 23, 2015
Winter leisure activities are now on discount across the country. The discounts vary from hot springs that can be enjoyed amid mountainous landscapes and ski resorts where skiers zip down the slopes, all the way to amusement parks adorned with Christmas lights, Santa Clauses and decorations.
Businesses across the country are offering a variety of discounts to those looking to take a winter getaway.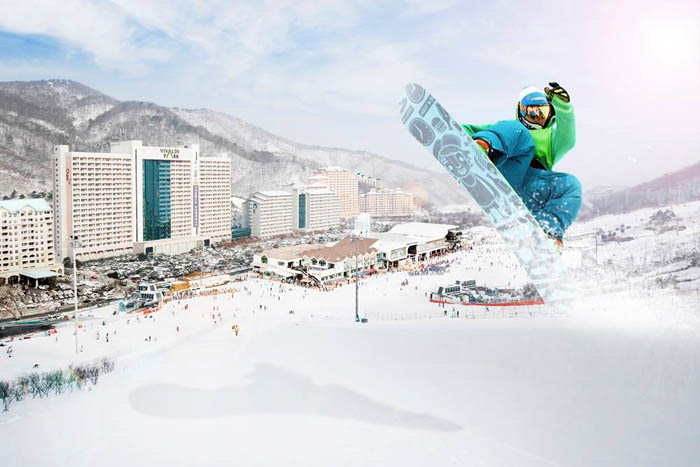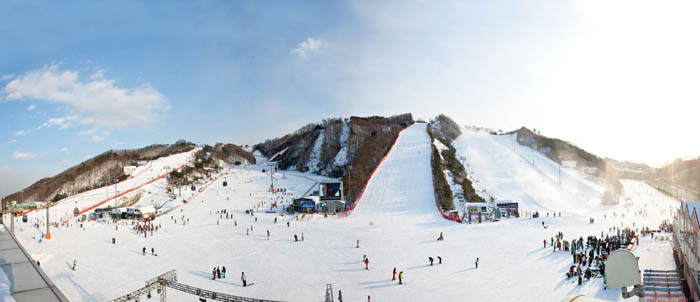 Vivaldi Park Ski World in Gangwon-do Province is now welcoming skiers and snowboarders, having lowered its admission fees by 30 up to 50 percent. Another well-known ski resort in the province, Alpensia, is offering packages at lower prices that combine bed & breakfast for a night and lift passes for two. Jisan Forest Resort in Icheon-si, Gyeonggi-do Province, too, is offering discounts on lift passes and equipment rentals of up to 50 percent.