Singaporean tourists enjoy Haeparang Trail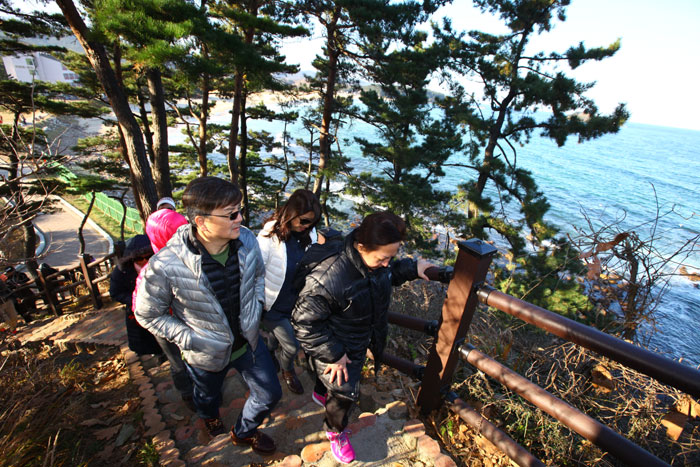 A group of 241 Singaporean tourists are traveling along Korea's longest series of walking trails, the Haeparang Trail that snakes down the coast of the East Sea.
They are participating in a tour designed to follow in the footsteps of Singaporean Prime Minister Lee Hsien Loong.
This tour is based on a trip taken by the Singaporean leader in December last year when he took a personal vacation to Seoul, the East Sea coast, and Gyeongju.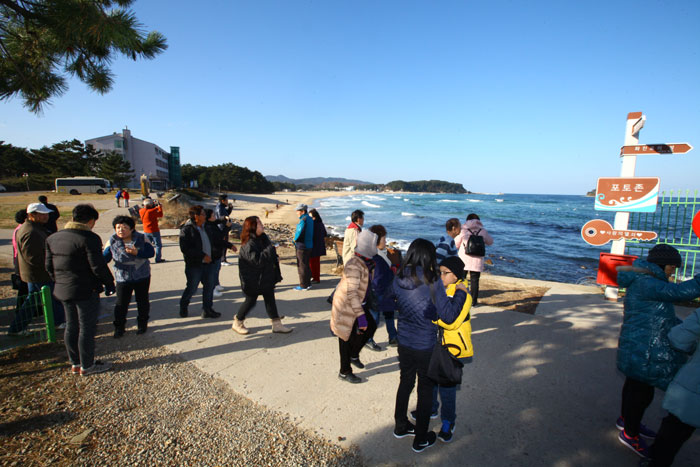 After arriving in Korea onboard a chartered plane, they began their 10-day journey following nine of the 50 segments that make up the larger Haeparang Trail, which stretches from Goseong in Gangwon-do Province down to Busan. Their tour runs until Dec. 4.
Their trip includes courses No. 32 between Samcheok and Donghae, No. 36 in Gangnueng, No.s 41 to 45 from Yangyang to Sokcho, and then No.s 47 and 49 in Goseong.
Their itinerary also involves some sightseeing around Seoul and Busan, stops at major tourist attractions in Gangwon-do and along the East Sea, such Seoraksan Mountain and Naksansa Temple, and attractions in Gyeongju, such as Bulguksa Temple and Cheomseongdae Observatory.
The tour group received a lot of attention in Singapore, even when it was just being planned. When the Singaporean branch of the Korea Tourism Organization (KTO) advertised the trip, it attracted lots of attention and more than the 160 people that the KTO initially expected, leading the KTO to increase the number of participants.
The popularity was supported by the Singaporean prime minister, as local Singaporean media took a strong interest in Prime Minister Lee's vacation in December last year when he posted about the Haeparang walking trails on his official Facebook profile.
The Ministry of Culture, Sports and Tourisms said that, "We will develop more tourism programs like the Singaporean tour group by introducing the Haeparang Trail and various historical and cultural facts about related regions."
The ministry also said that it will make an effort so that the Haeparang Trail can be known internationally as one of the nicest walking trails around the globe.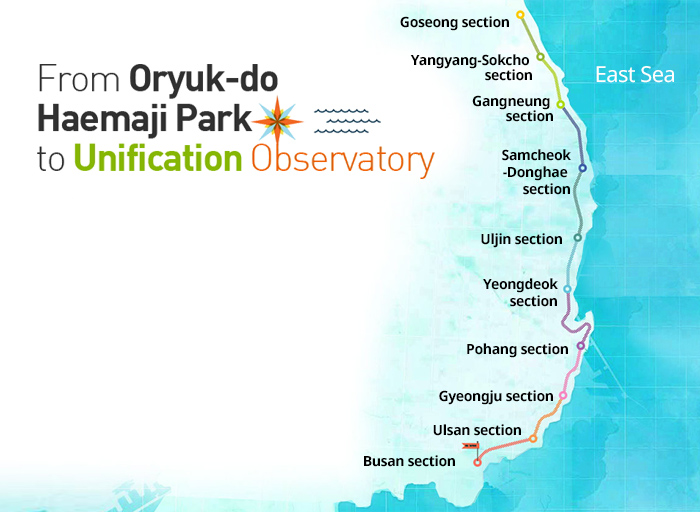 By Yoon Sojung
Korea.net Staff Writer
Photos: KTO