Information
Address
Sejong-Bldg. B1, Sejongdae-ro 23gil Jongno-gu Seoul
서울시 종로구 세종대로 23 길 세종빌딩 B1
Phone
02-736-0930
Hours
111:30~22:00
Closed on every Sunday.
the restaurant on TV programs a lot 

At present, the second owner(Yang gyeongae), 47 years old , has been running the restaurant since the first owner(Yang youngja), 77 years-old, was retired due to old age. The small restaurant became a nationally famous Korean stew restaurant now.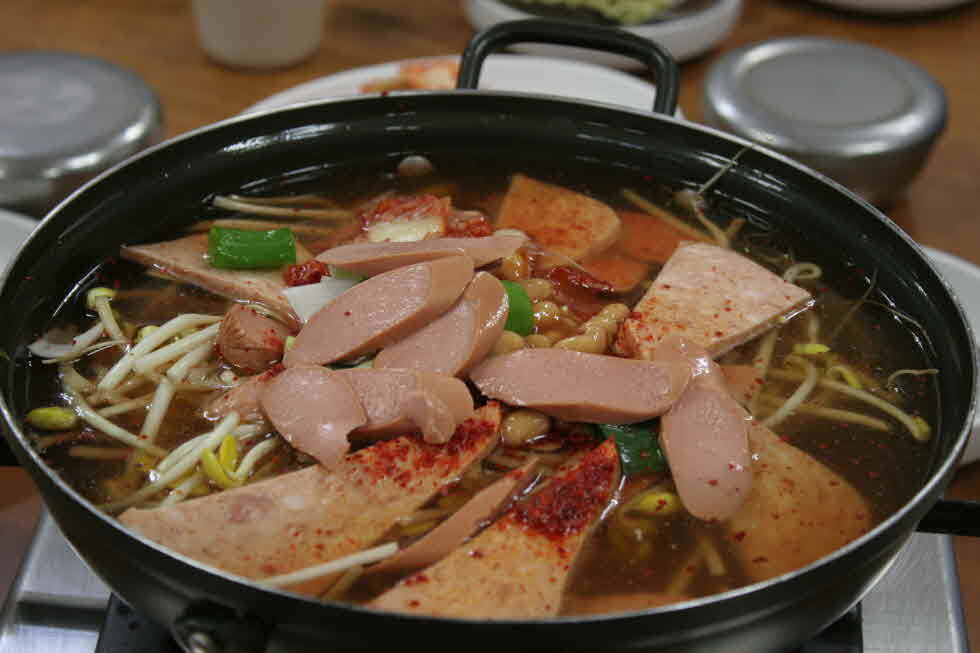 What is Army Stew (부대찌개)
Budaejjigae (literally "army stew") is a type of jjigae (a thick Korean soup similar to a Western stew). Soon after the Korean War, food was scarce in Seoul, South Korea. Some people made use of surplus foods from U.S. military bases around the Uijeongbu area, Pyeongtaek area (also called Songtan) or Munsan area, such as hot dogs, Spam, or ham, and incorporated them into a traditional spicy soup flavored with gochujang (red chili paste) and kimchi.
Budaejjigae is still popular in South Korea. The dish often incorporates such modern ingredients as instant noodles and sliced American cheese. Other ingredients may include ground beef, sliced sausages, baked beans, minari, onions, green onions, tteok, tofu, chili peppers, macaroni, garlic, mushrooms, and other vegetables in season.
Main Menu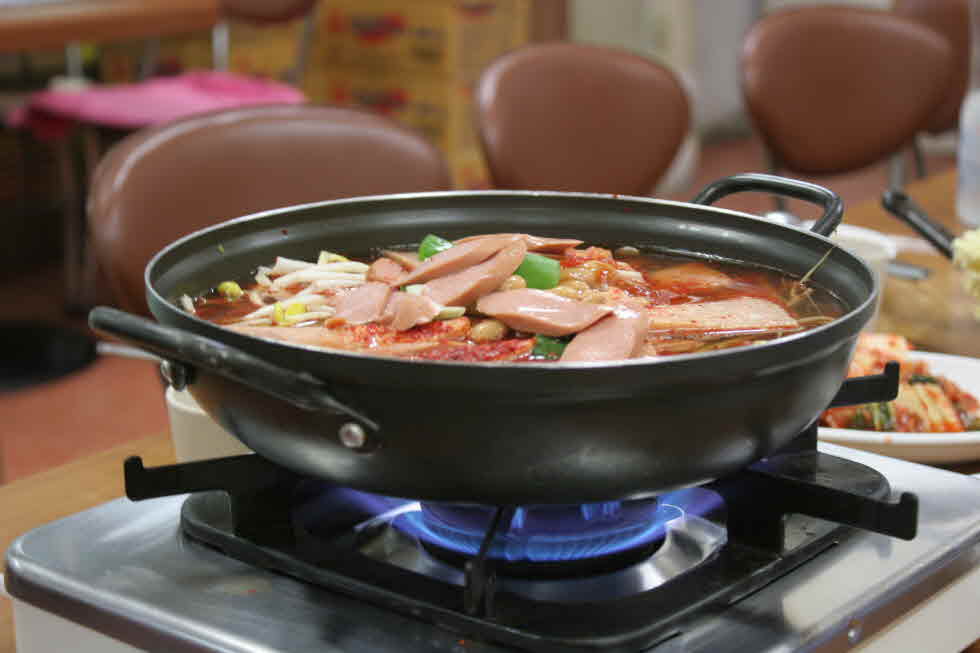 Turn fire on
Budaejjigae
부대찌개
7,000 won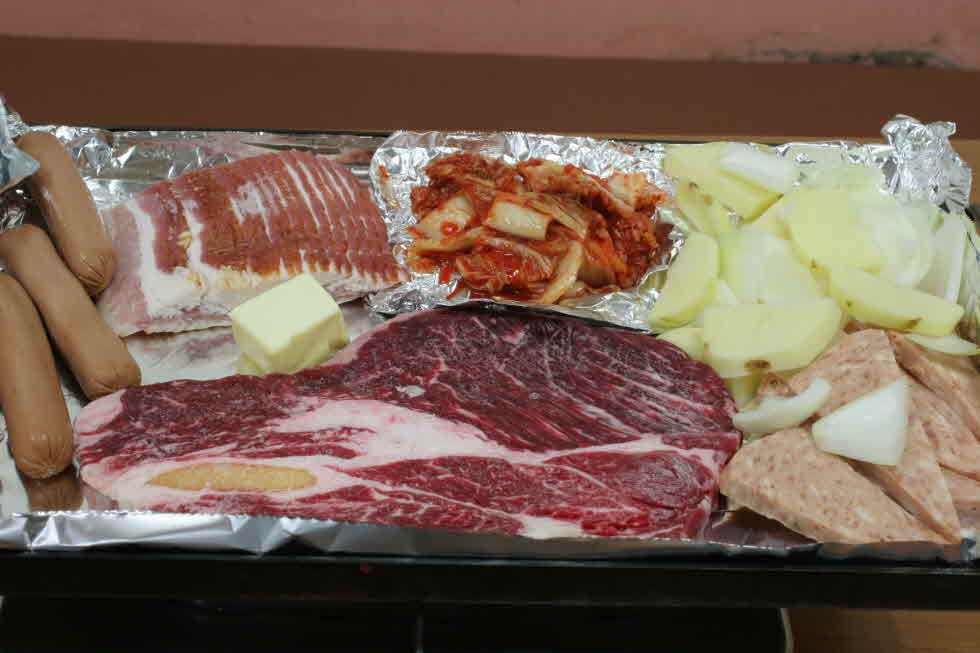 AssoAssorted Grilled dishesrted grilled dishes
Assorted grilled dishes
모듬철판구이
35,000 won
Rice, Kimchi and spam are free refill
Spam makes the stew delicious
Rice and Kimchi are made in Korea and the restaurant uses Spam, made in USA.
The stew contains much of Spam and ham, much delicious than other restaurants, which is the key of the soup.
Gallery * Click images to enlarge.

MAP